Jerry & Beth Heath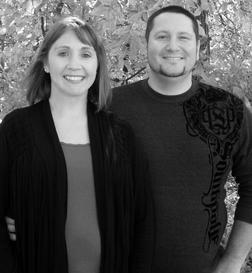 Thank you for stopping by Endurance Church. Beth and I would like you to get to know us in a more personal way…so here we go!
My name is Jerry and I was born and raised in Palm Beach, Florida. After a tragic moment when our home was robbed and burned down in my teen years, my family decided to move to Missouri. This is where God's plan for my life really began to unfold for where I am at now. I met my beautiful and God given wife, Beth, who was born and raised here in West Plains my junior year in High school. After her graduation in 1994, we made the vows for a life time on April 29th, 1995 here at Faith Assembly Church. This is where we jumped on the call of God for our lives to be pastors and have been in full time ministry ever since.
Our lives have been very blessed and we were given two gifts from God: Kaitland on August 8th 1997 and Corbin on September 7th 2000. They are the greatest kids ever! We have been at Endurance Church as the full time youth pastors for 13 ½ years and took over as the Lead pastors in May of 2011. I have served in many ways with our state district (Southern Missouri District Council) for over 13 years and was Ordained with the Assemblies of God on April 22nd of 2008. Beth and I love West Plains and love the church that God has entrusted us with as the leaders. We do not plan on going anywhere soon!
Lead Pastors, Jerry and Beth Heath
You can contact Jerry and Beth at: endurancechurchwp@gmail.com
Hits: 1207
Hits: 1207